Programs
We offer various programs to help you find training to meet your needs. Our programs are divided by age, style, and structure of class.
Private individual and group training sessions. These training sessions can include any of the systems we offer and can be tailored to meet your specific desires. If you do not feel comfortable in a group setting, or if you would rather have a program involving a unique combination of systems, private or small group training could be the perfect fit. We can plan sessions ranging in duration from 45 minutes to 2 hours. Additionally, we can work with you on pricing for private group lessons of up to 20 people. Generally, we are available to schedule these sessions any time there is not a scheduled class (see our group course schedule).
Nutrition, flexibility, and cardiovascular health programs. These programs are all private, session-based training. Sessions are optimized individually for each student.
Group-lesson programs. The group lesson offering are designed to fit most common martial-training needs and are the most cost-effective form of training offered. Our group lessons are divide by age and system as follows.
Tiny Warriors
Tiny Warriors is our program for children 5 and under. This program focuses on developing early skills need for successful martial arts training in the Juniors' program, including: dexterity, coordination, discipline, and basic concepts in striking, falling, and throwing.
Juniors' Kenpo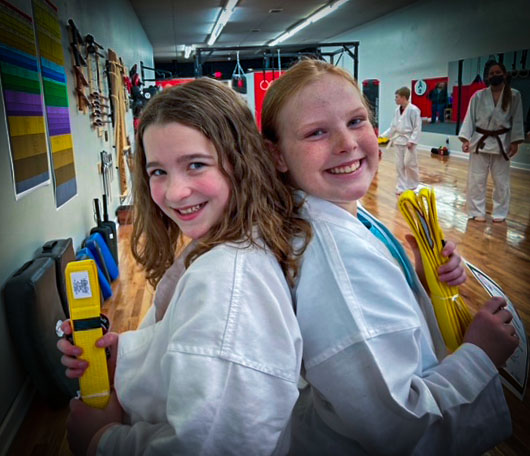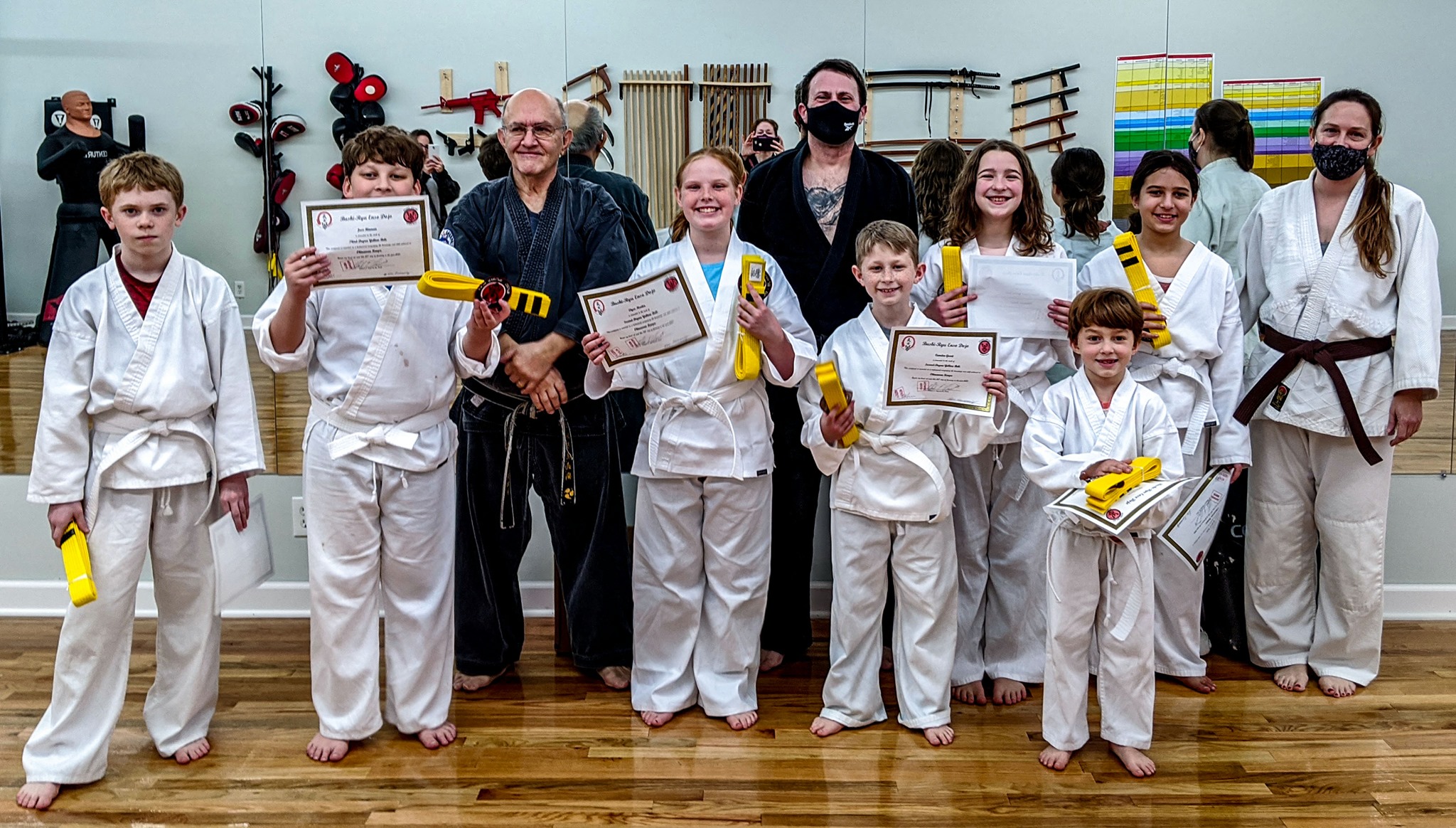 Juniors' Kenpo is our program for children ages 6 to 13. The age range is flexible, however, depending on the child's maturity and size. We have had 5 year olds in the Juniors' program as well as 11 year olds that have transitioned to the adult program. The Juniors' Kenpo program takes children through the same Kenpo system as the adults experience. Any rank achieved will follow them through to the adult programs as they get older.
Juniors' Grappling
Juniors' Grappling is our program for children, ages 6 to 13, similar to the Juniors' Kenpo program. While children in the program will have the opportunity to gain rank in the Enso Judo/Jujitsu system, this program is broader and aims to develop grappling skills children need to compete in elementry, middle, and high school wrestling as well as collegiate wrestling. Additionally, students will learn to defend themselves using throws, locks, and escapes.
Adult Program
The adult program includes classes in four independent systems: Kenpo, Jujitsu/Judo, Weapons, and Combat Sports. Adults can choose to take any of the classes. We general encourage students coming in with no prior martial experience to start with a focus on one or two systems. We also encourage students to attempt to average at least two (
2
) classes each week to maximize learning efficiency.
Silver Samurai Program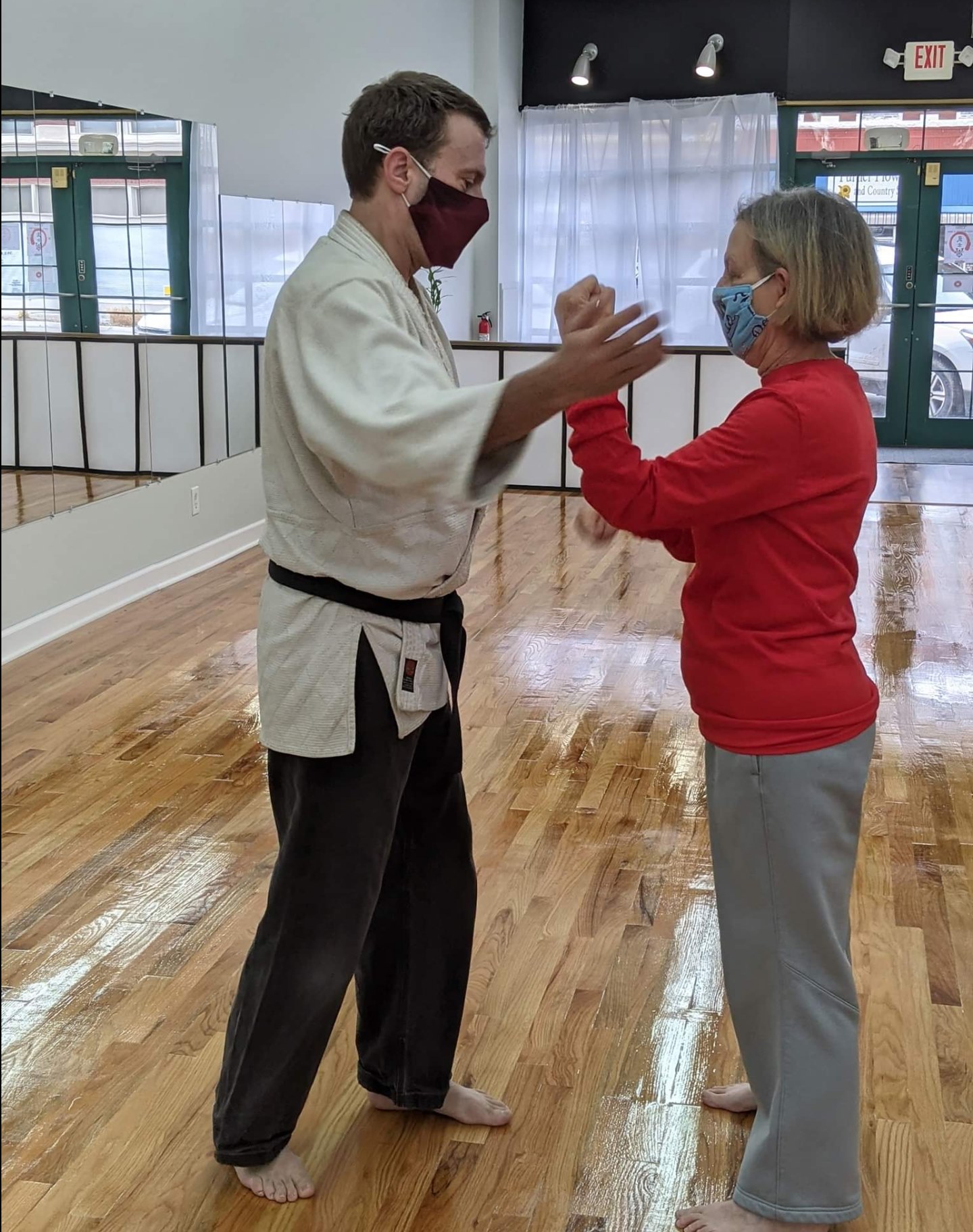 Our Silver Samurai Program is aimed at folks 55+. This class promotes bone density retention and mobility expansion but employing body-weight, martial-based movements and weapons work. The class is fun and low impact. We have had ages from 55 to near 80! Come learn how to use a cane to defend yourself, work on breathing, balance, and mobility, and have fun meeting new people while learning a new, healthy activity. Martial artists never age!